Selecting the perfect location
When it comes to planning your wedding, you might not know if you must choose your wedding location according to your venue or the other way around. Picking a wedding location should be a harder decision to make than choosing a wedding venue.
When looking for your perfect wedding location you might have to consider why your guests would travel there. In the wedding industry, there are wedding hotspots within 1 location. You will see when you type into google maps the location that other wedding venues might pop up. You can shop around the area to see which venue offers the best package for you.
A lot of venues do not offer fixed prices on their wedding. You can only view prices as you arrive at their venue. In times like these prices do matter and couples would want the best wedding according to their budget. At Makiti we have fixed prices for 2 years that can be viewed online.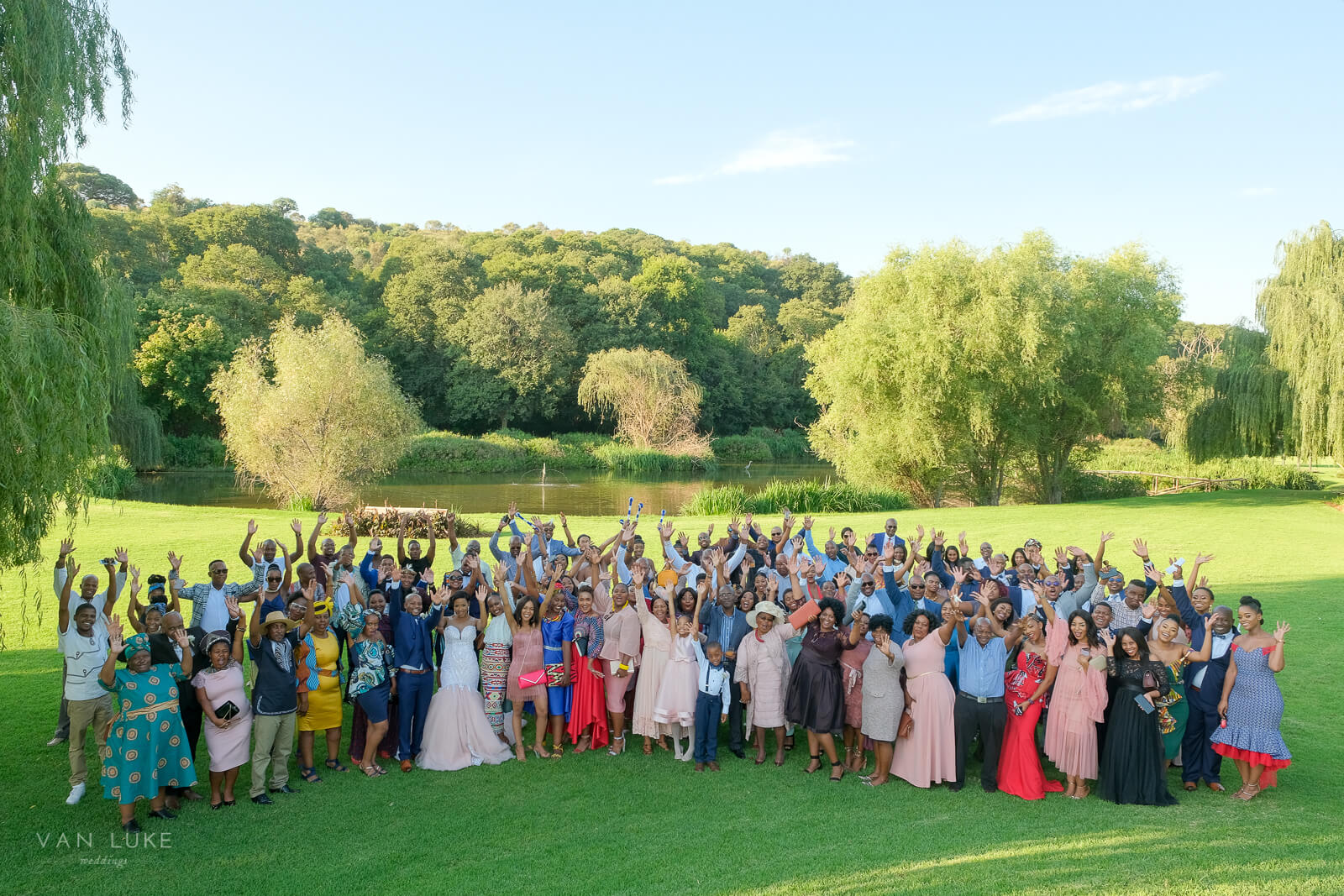 A lot of wedding vendors will give out standard included items. The rest is up to the couple to pay for and arrange. When browsing your next wedding location, try to compare what the vendor offer.
The location of your wedding ceremony and reception can cause some of the guests not to attend your big day. For that reason, it is more important to find the perfect area so that guests won't have to travel far.
Located near Pretoria and Johannesburg, in the isolated area of Kromdraai valley stands Makiti wedding venue. The land on which Makiti stands forms the breath-taking backdrop for wedding photos. A magnificent river flows through Makiti, allowing couples to say "I DO" while listening to the soft sound of flowing water.
Every couple wants their wedding day to be perfect, so why not pick a wedding destination that will offer you that ideal day. It is crucial to pick a wedding scene that is just right
What makes Makiti different from other venues near or in Muldersdrift
We offer all-inclusive wedding packages. Our packages include venue hire, 3-course buffet menu, in-house DJ, barmen, coordinator, wedding planner and to top it all off we have our wedding planner app to take out stress away. We also have in-house florists and bakers. Our website has its blog so you can stay on top of the latest wedding trends and get tips on how to get reduce wedding stress. If you want to know how much your wedding will cost fell free to use our budget calculator to see what your dream wedding value is. (packages)
Guestlist
When looking at a location to host your wedding, keep guests in mind. If you want to make sure they are happy and that they all arrive at, your big day pick a venue that is central to were most guests live. If some guests do have to travel, make sure accommodation is available. Being in a secluded area makes it the perfect location to host your wedding as you and guest will be getting away from the hustle and bustle of the city/
Makiti offers an onsite lodge so that guests who come from far can stay the night and not make the long drive home after the wedding. Remember to send out a detailed map of your wedding location so that guests can easily find the venue.
Budget
Some wedding areas can be a little more expensive than others. If you do decide on a wedding destination that may be too far for guests, you can end up spending money on accommodation so that guests can make it. Some wedding locations also won't offer specific amenities like parking or bridal/honeymoon suit that can cost you extra at the end of the day.
Makiti offers a wide range of packages so that you can get more for your money. Makiti sits on 50 hectares of land, which hosts three distinct wedding venues. We also offer a wide range of facilities such as safe parking, marvelous gardens, and accommodation for the newlyweds as well as for guests.
Theme
Wedding themes play an important role when it comes to determining where your big day will take place. If you are planning on having a big extravagant wedding, it is more than likely that your wedding will happen in a big ballroom.
Makiti has three wedding venues, each with a distinctive style and feel. Our Sunset wedding venue is the perfect location for a large wedding where the bride wants all the bells and whistles of a glamorous wedding. Our Ballroom venue is a very romantic venue that can go perfectly with a rustic type of wedding. Our Ennyani wedding venue is the perfect fit for a couple who is very private and only wants their closest family and friends there. Because Ennyani is such a modest-sized venue, it creates that feeling of intimacy most couples prefer on their wedding day.
All-inclusive wedding spot
A wedding is truly an exceptional event that can come with a hefty price tag. Makiti is an all-inclusive wedding venue that means we give you more for your money. All our wedding packages include exclusive use of the wedding ceremony and reception area, gardens, wedding planner, parking, and many more. A very exclusive bonus to this area is the astonishing landscapes.
What is exceptional about Makiti as a wedding location
Lovely scenery
Budget-friendly
Three individual wedding venues
Onsite accommodation
Situated on a world heritage site
River chapel for outdoor ceremonies
All inclusive packages