Something to fit your personality and style
---
---
---
Your hair is a very important part of the puzzle when it comes to creating the perfect bridal look. The hairstyle you choose should be based on the gown you are planning to wear as well as the type of ceremony you have planned. Here are 15 top trends currently sweeping the world of bridal hair. Whether you plan to hire a stylist or do your hair on your own, you are certain to find something to fit your personality and style.
1) Teased Bouffant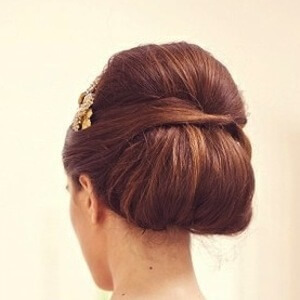 The bouffant is an old-school style that creates volume and drama as hair is teased at the top of the head. The rest of the hair can hang down or be pulled up in a roll or bun. This hairstyle is great for a wedding with a nod to the 1960s, and the poof on top is the perfect place to put a tiara.
2) Bridal Headbands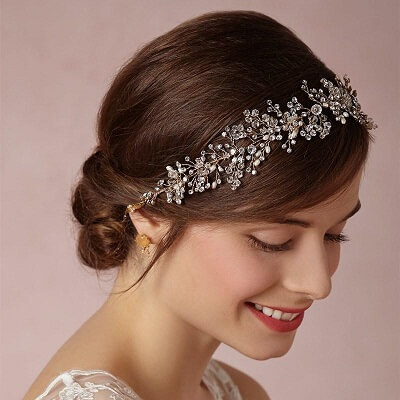 Headbands can be beautifully incorporated into many types of bridal hairstyles. Whether it's a simple ribbon or a jewel-studded band, a headband adds eye-catching detail and can be easily attached to a veil. Modern bridal headbands are being worn both as traditional headbands, slipping over the top of the head, and in a style more like a crown or a tiara.
3) Long with Loose Curls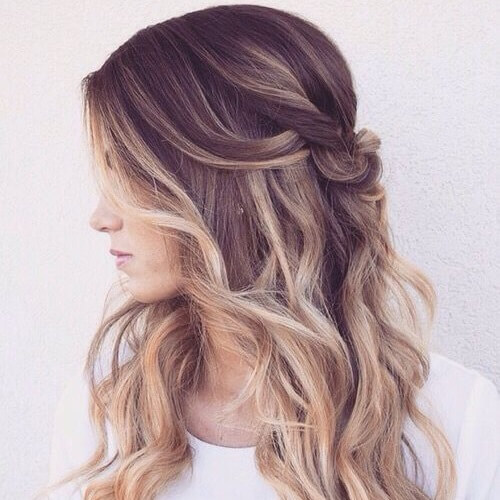 This minimalist look is innocent and romantic, and it can easily be done at home. Simply let long hair tumble down over your shoulders, and add a soft curl at the ends. Set the curls with hairspray to keep them in place throughout the day.
4) Messy Bun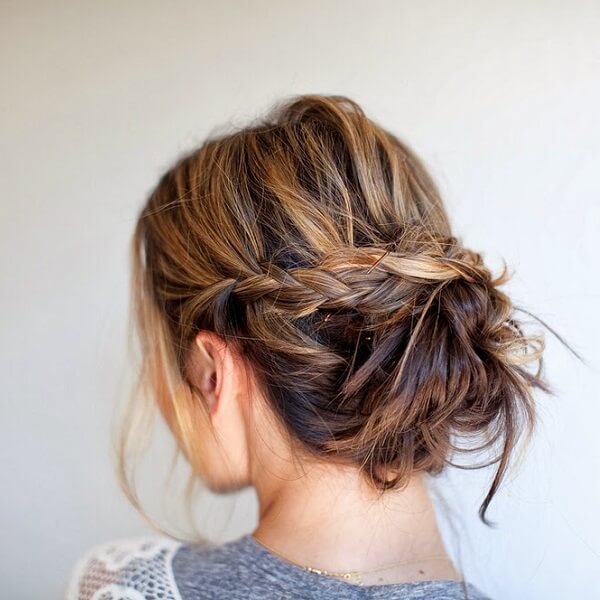 Messy hairstyles are extremely popular in the bridal world, but it takes some work to get that perfect balance between free-spirited and just rolled out of bed. A messy bun is piled on top of the head but left loose enough for a few pretty strands to pop out from the sides. Some teasing and hairspray before the bun is created will add volume and texture to the finished product.
5) Sleek Chignon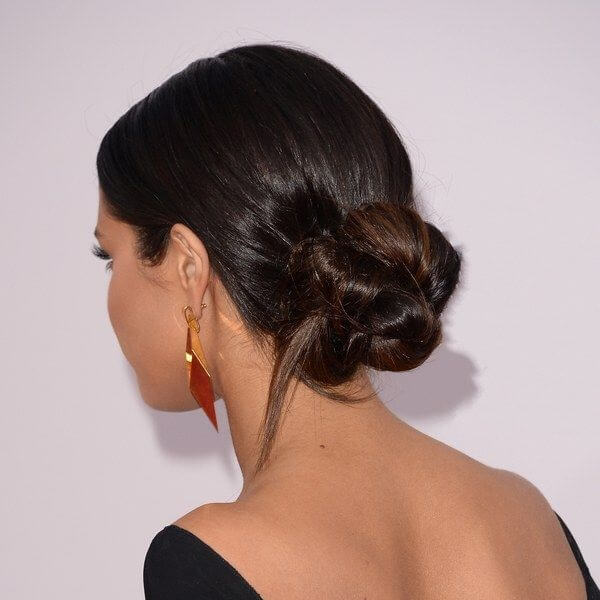 A chignon is a low bun or coil low on the back of the head near the neck. This tends to be a very traditional and elegant look and is stunning for a formal affair. The chignon itself can be pulled together in smooth strips of hair, or it can be created with braids or wrapping. Sometimes the veil is attached at the base of the knot.
6) Wispy Bangs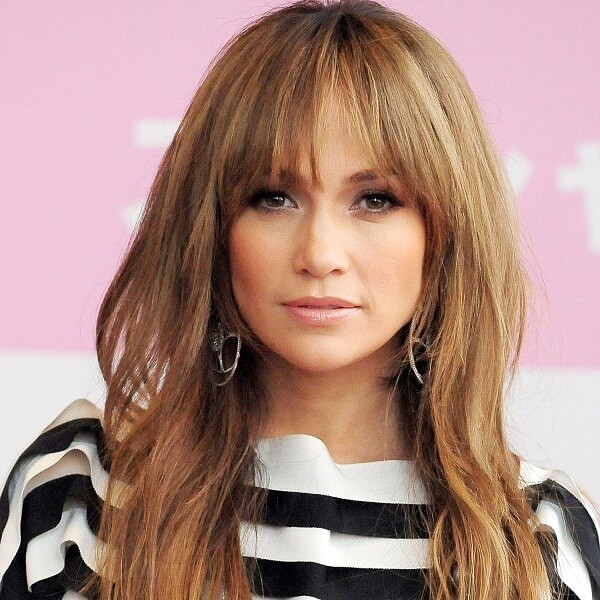 Bangs were out of style for a long time, but this sweet trend has returned. Wispy bangs frame your face and can also bring the illusion of volume. Side-swept bangs are pretty paired with a flowing or lacy gown.
7) Bold Headpieces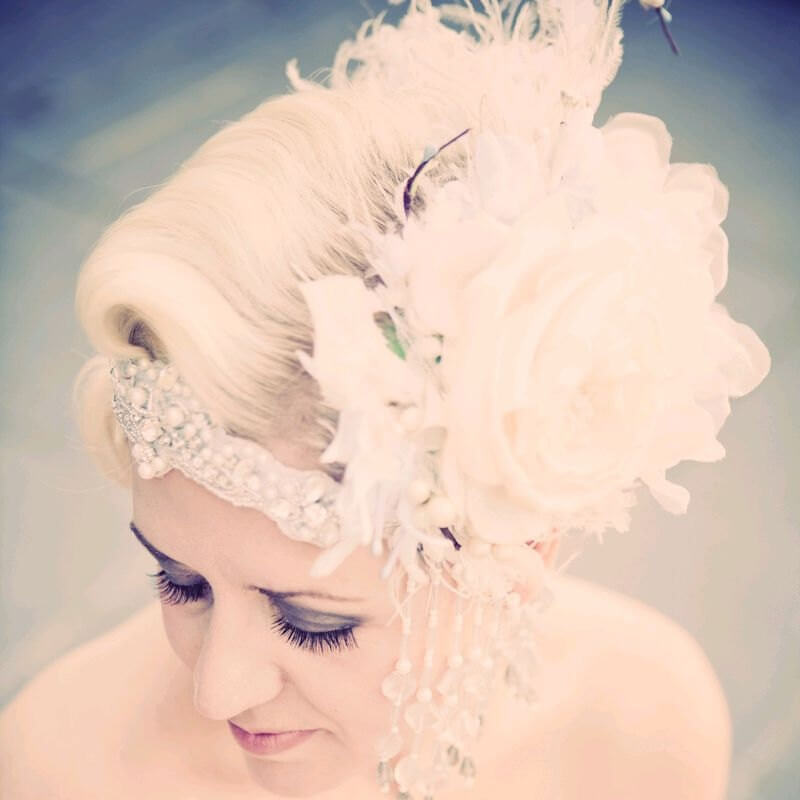 Headpieces are going big and bold right now. Brides are taking advantage of this trend with oversized tiaras and barrettes that cover most of the head. Large, elaborately decorated hats are also in fashion for brides.
8) Sculpted Waves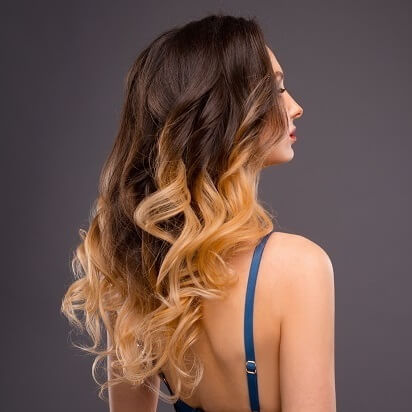 Waves have been popular for several years, but the trend is showing no signs of slowing. Long, loose waves can make a bride look like a princess from a fairy tale and seem to fit perfectly at a ceremony near the water.
9) Center Part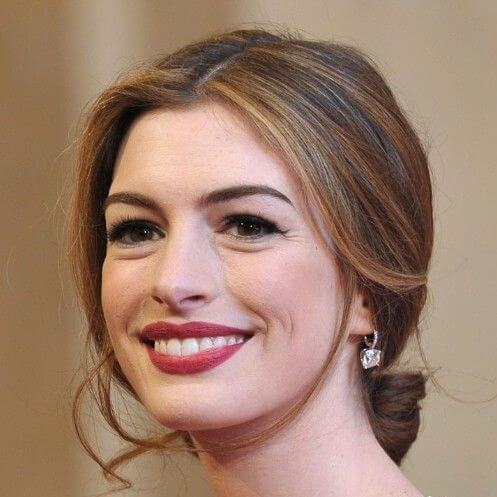 One simple way of updating your wedding look is to part your hair straight down the center. This works whether you let your hair flow down your back or sweep it into an up-do.
10) Top Bun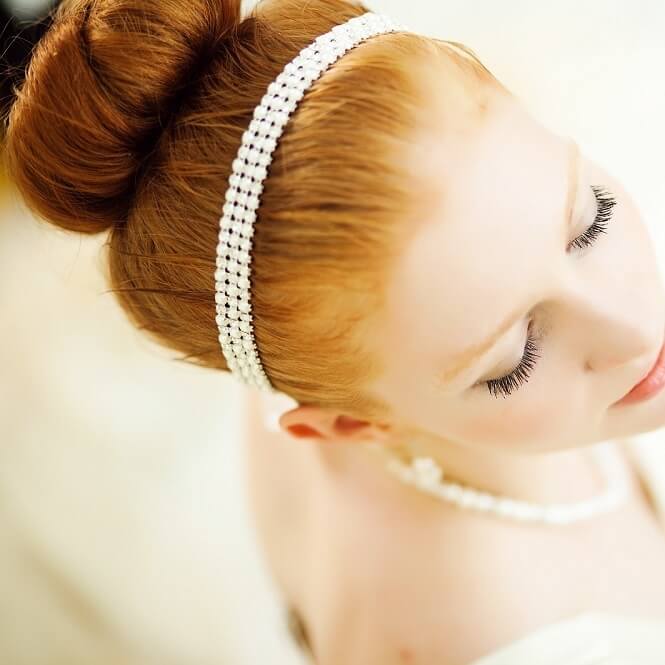 A large bun at the top of the head is a beautiful and sophisticated style for a formal or traditional ceremony. Give your bun some volume with a hair donut and plenty of hairspray. Loop a piece of hair or a braid around the outside of the bun for definition.
11) Smooth and Straight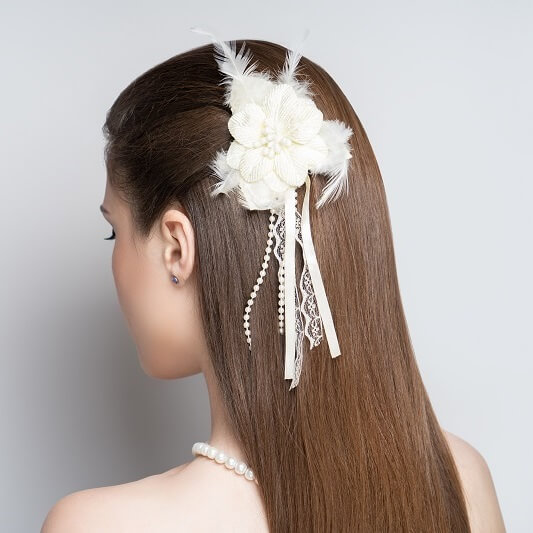 A growing number of brides are rejecting the trend toward fussy curls and braids and are instead embracing the idea of simplicity. A straight, smooth style looks natural and uncomplicated, and using a hair straightening tool will help create a shine.
12) Pin-Up Rolls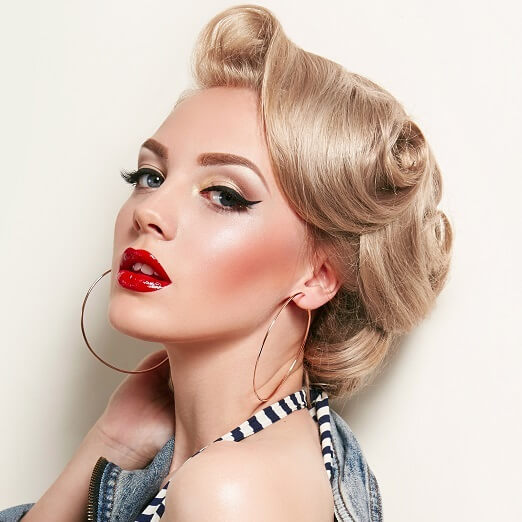 This fun hairstyle is another example of an old-fashioned trend coming back into the spotlight. Pin-up rolls are those oversized curls women wore at the top of their heads in the 1940s and 50s, and they are a great look for a playful, vintage-inspired ceremony.
13) Loose Dutch Braids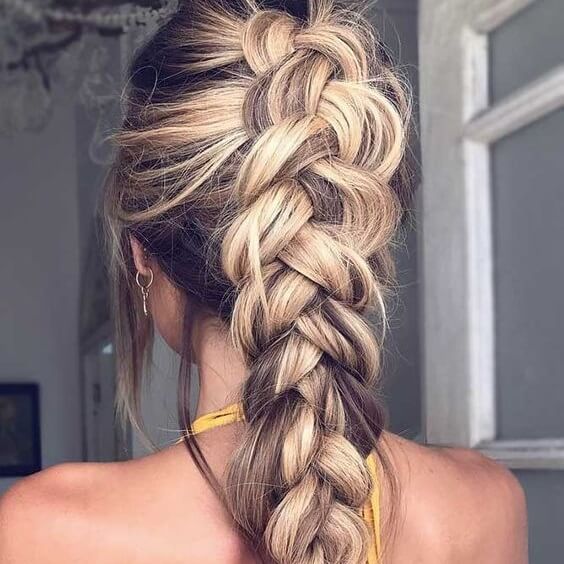 A Dutch braid is a backward version of a French braid. While a French braid tends to be tighter and more traditional, a Dutch braid offers a hint of romance and femininity. To follow this trend, create a large Dutch braid and then loosen the wrapping until you have pieces of hair that are puffed and have a slightly disheveled style.
14) Colorful Flowers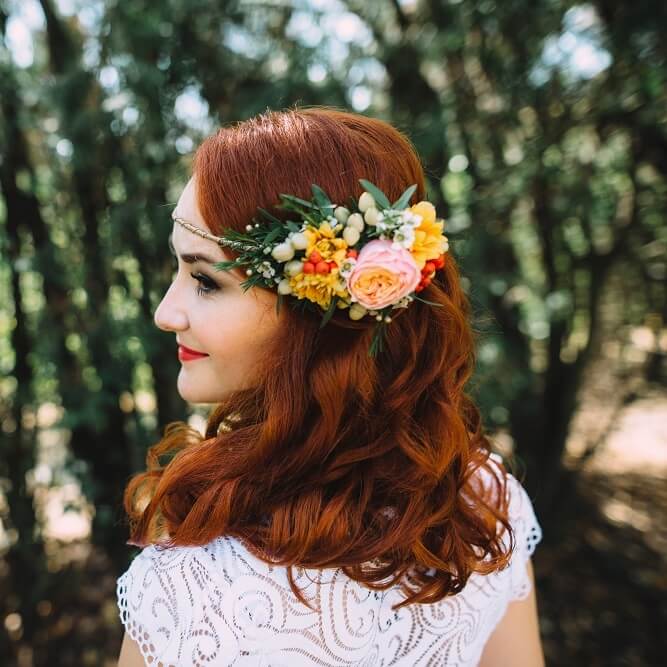 Your hairstyle is one area where you can really make a bold statement on your wedding day. Many brides are choosing to do this with by wearing brightly colored flowers in their hair. Choose a wonderful wreath of open flowers, or just tuck a few blooms here and there. Silk flowers are easiest to handle because they won't wilt throughout the day, but some brides opt for the real thing.
15) Elevated Ponytail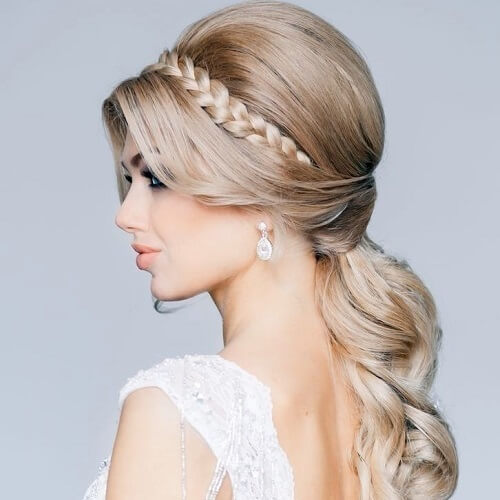 Some people are surprised to discover that a ponytail can be the basis for an elegant bridal look, but all kinds of styles can be created starting with a simple pony. One trend is to braid the top of the hair and then make a ponytail with the rest. Another popular idea is to create a puff at the top of the head and sculpt curls into the hair in the ponytail. Hair is important when it comes to creating just the right look for your wedding. Get some inspiration with these 15 fantastic trends in bridal hairstyles.